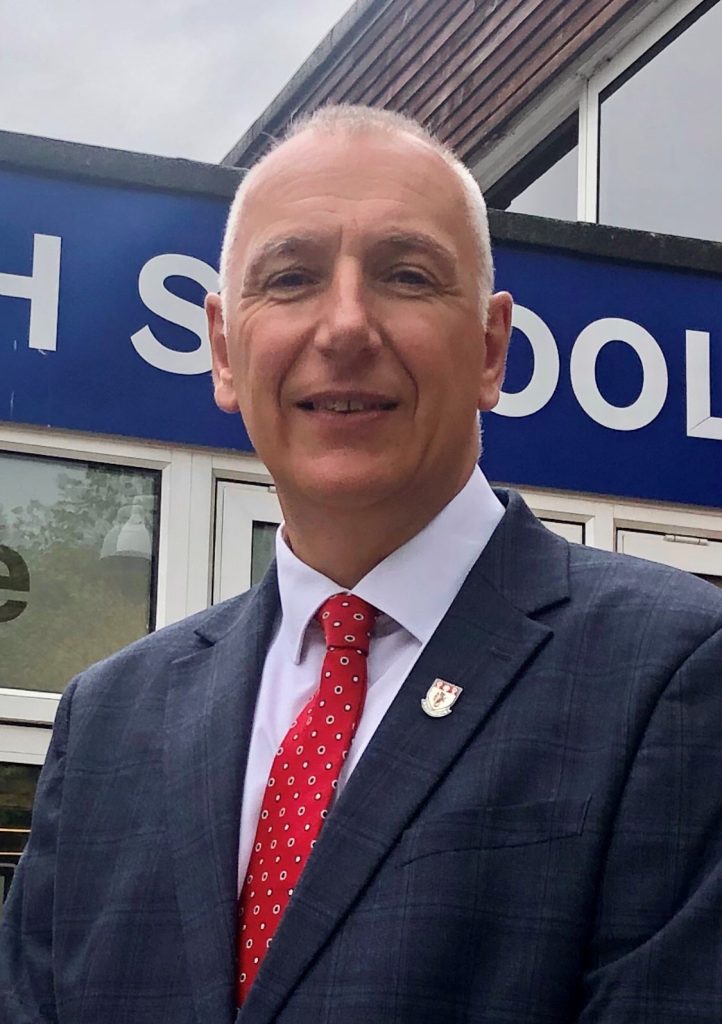 A welcome from the Headteacher
I am immensely proud to be the Headteacher at The Whitby High School, the highest performing school in Ellesmere Port. This school has a long and proud tradition of serving the community of Ellesmere Port and continues to be central to that community. We are a school which has been recognised as "Good" by Ofsted for the quality of education, the strength of our pastoral care and our commitment to high aspirations for all children.
This is a school with a very strong and unique culture which sets it apart from other schools. We call our culture The Whitby Way and put simply, it is the way we do things here at The Whitby. The Whitby Way is underpinned by the values of Kindness, respect, commitment and inclusivity and we use these as a reference point for all of the work that we do. We believe that when a young person leaves The Whitby High School they will be characterised and distinguished by these values.
First and foremost, this is a school that believes in the importance of families. We understand the enormous trust that families place in us when they send their daughters and sons to us and our students' safety and wellbeing will always be our number one priority. We believe that working in partnership with our students' families is the best possible way to ensure that they are successful and happy in school. This is a school that believes in respect, not respect that needs to be earned but the respect that is the right of all human beings. We therefore have very clear rules about student behaviour and manners and expect parents and carers to support us with this. Our expectations of student behaviour could be considered as somewhat traditional but we make no excuses for this. This is a school which recognises the power of education to transform lives and we believe passionately that giving students access to powerful knowledge is essential in maximising their opportunity to succeed. Here at The Whitby High School, we believe in a very broad curriculum which ensures that all students have the opportunity to taste success.
We believe that all children are capable of achieving amazing things and we never 'lower the bar' in terms of our academic or behavioural standards. Instead we are committed to offering the support needed for all of our students to help them meet these expectations.
This is an outward facing school and we see it as our mission to expand the horizons of our young people. We offer the opportunity to take part in many local, national and international trips. We have links with schools all over the world including, Germany, Spain, Turkey and South Africa. The Whitby High School is committed to developing the whole child and we have an extensive programme of curricular and extracurricular activities designed to develop each student's 'character'. We systematically develop characteristics such as communication and leadership skills through our PACE pledges, the Duke of Edinburgh award scheme and work experience opportunities for all Year 10 and 12 students.
The Whitby High School's aims are encapsulated in the acronym PACE, which stands for; prepare, achieve care and enjoy.
We aim to prepare students so that they have happy and successful futures when they leave The Whitby.
We aim for all students to achieve highly whatever their starting points.
We aim for students to demonstrate care for themselves, their environment and for others.
We aim for students to enjoy their experience at school.
The Whitby High School is an amazing school and if you think that you share our values, please find out more about us from our website or by coming to meet staff in person at one of our Open Evenings.

Mr E Barford BSc, MSc, NPQH
Headteacher