The School Admissions Policy replicates that of the Local Authority (please click here for link to Cheshire West and Chester website) and is overseen by Assistant Headteacher Mrs H. Hill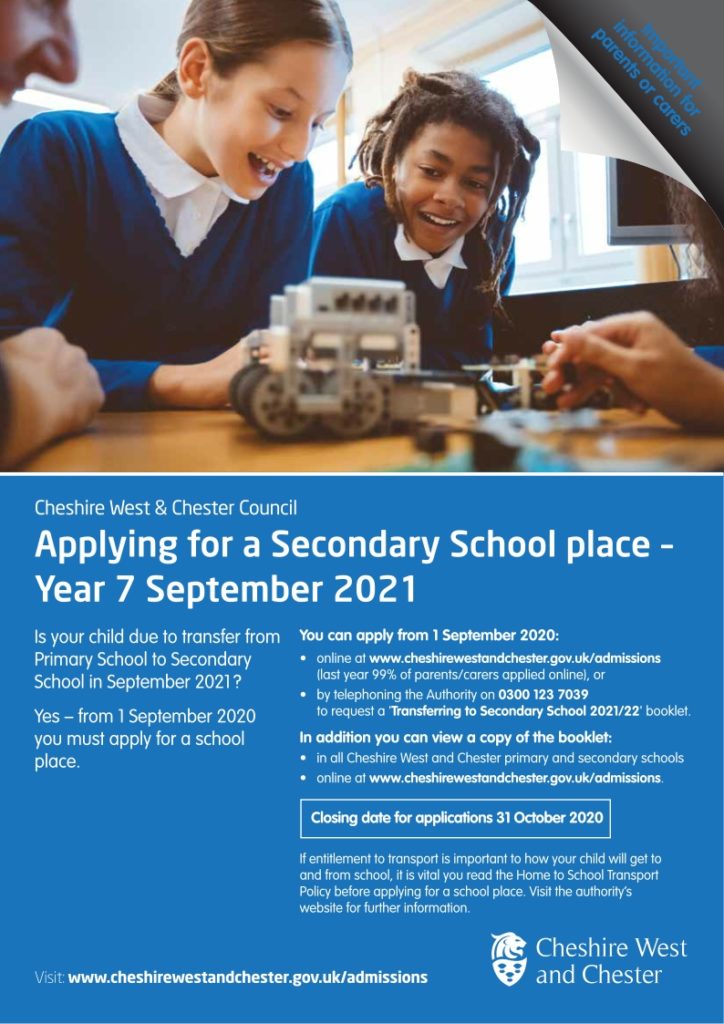 All requests for admissions between September and July in any year are dealt with by the school. If you wish to apply for a place at The Whitby High School, please complete the In-Year Application Form which can be downloaded on the left.

Completed forms should please be returned to the Admissions Officer at the school.
If we cannot offer you a place you have the right to Appeal, which will be determined by an Independent Appeal Panel. The Appeal form can be downloaded from this page.
Our Open Evening and Open Sessions give you the opportunity to have a look around the school and meet our students and staff.
At the Open Evening, which usually takes place during September, information is available regarding many aspects of school life, and what you can expect from The Whitby High School, as well as specific events and activities taking place in department. Year 8 students are on hand to take you on a guided tour around the school, and to answer any questions you might have. There will be a formal address by the Headteacher on the evening and senior staff are available all evening to welcome you, and to answer your questions.
If you want to know even more following the Open Evening, we would encourage you to attend one of our Open Sessions. These take place during the Autumn Term, and senior staff will give you a tour the school in a small group and visit a variety of lessons.