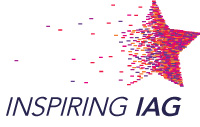 Welcome to the Careers section of our website.
The school has achieved the Quality in Careers Standards Inspiring IAG Award (Information Advice and Guidance) and we aim to maintain these standards.
Careers Lessons are delivered as part of PHSCE, the programme of learning is designed to support students to develop the skills and attitudes needed to move confidently to the next stage of their future. Details of Careers lessons are shown in the PHSCE section of the school website. Subject Teachers are also encouraged to link their subjects to the world of work and achieve the Gatsby Benchmark 4
Students are offered the opportunity to have one to one discussions with an independent, impartial and professionally qualified Careers Adviser. This is a chance to look at students plans and review all options. To book an appointment use the link on this page or email Mrs Rimmer. Advisers also attend key parent/carer events and exam results days these are shorter 'drop' in appointments.
This page also has a link to useful Careers Websites to allow students and parents/carers to carry out their own research and, for example, register an interest in post 16 and post 18 opportunities.
The monthly Careers Update gives details of events and opportunities including Apprenticeships. This is sent alongside the school ebulletin. There is also information on our social media platforms.
In addition, Year 12 and 13 have access to the UCAS Hub to research courses and universities and to apply for Higher Education options. 
Work experience in years 10 and 12 is a further opportunity to find out about the world of work and develop all-important employability and transferable skills.
Employers and other post 16 opportunity providers visit school to meet students and provide support to the delivery of Careers across our curriculum.
If you have any questions or would like to help with our Careers programme please contact
Careers Lead and SLT Lead – Mrs K Rimmer – krimmer@whitbyhs.cheshire.sch.uk
Work Experience Lead – Miss R Hughes – krimmer@whitbyhs.cheshire.sch.uk
Skillsometer can help you discover what jobs you might like to do in the future. You will be presented with a series of statements. Select the emoji that shows how you feel about each statement. You will be given suggestions of jobs linked to what you most enjoy doing.