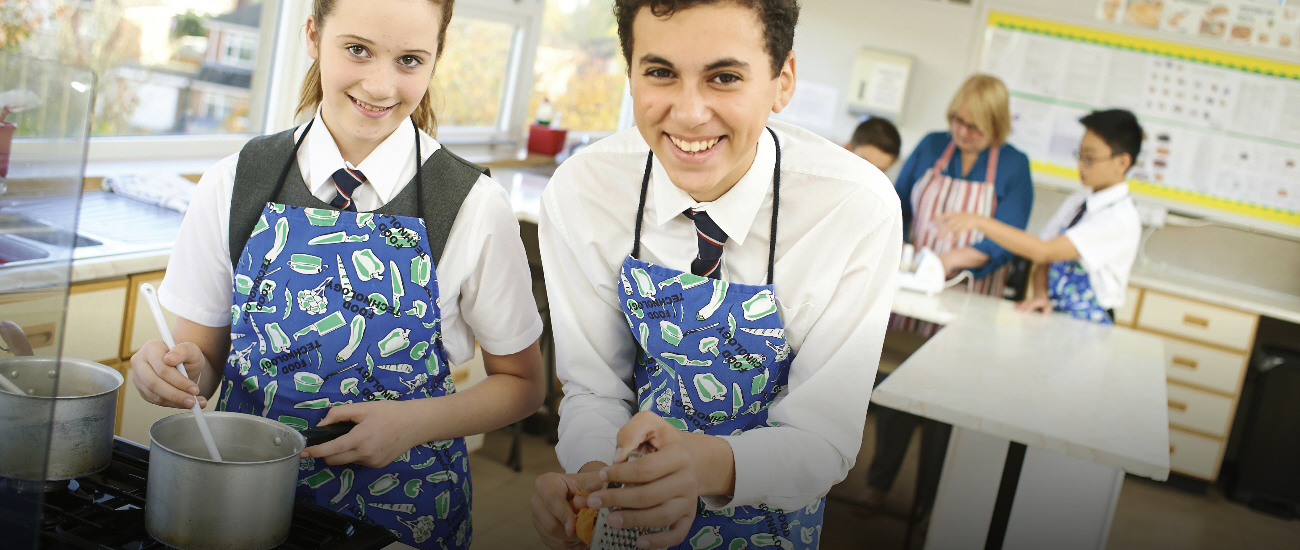 KEY STAGE 3
At Key Stage 3 students are introduced to Food Technology and learn the following:
YEAR 7
YEAR 8
Investigate multicultural foods and how the food we eat, cooking methods and trends have been positively influenced by a wide range of travel, culture and diversity.
Investigate the function of ingredients used to make different produce such as pasta and sauces.

Learn about special diets and how medical, ethical and cultural reasons can all affect the food we chose eat.

Learn more about the Eat Well Guide and how it can help people follow a healthy diet including nutritional information.

Investigate some of the current issues surrounding food choices in the UK including obesity, diabetes, heart conditions and eating disorders.

Continue to us a range of ingredients and develop a knowledge and understanding of a range of cooking techniques.
YEAR 9